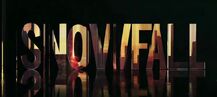 The Fifth season of Snowfall premiered on February 23, 2022 and ended on April 22, 2022. It consists of 10 episodes.
Plot Synopsis
It is the summer of 1986, one year after the events of Season 4 and Franklin and the rest of his Family are rich beyond their wildest dreams. Things go sideways real quick when NBA draft pick Len Bias dies courtesy of the product Franklin has been peddling and now the politicians are up in arms over the issue. On top of that, the LAPD has formed the new CRASH team leading to a ruthless crackdown on gangs, dealers, and crime bosses.
Cast
Episodes
No.
No.
Title
Writer(s)
Director
1
41
Comets
Dave Andron
Leonard Chang
Ben Younger
It's the summer of 1986 and the Saint crew has leveled up; Franklin's personal and professional relationships are flourishing, but a problem in the valley brings trouble to his door.
2
42
Commitment
Dave Andron
Leonard Chang
Ben Younger
Teddy forces his way back into the CIA's operation in Los Angeles; Franklin and Veronique have a business proposition for Jerome and Louie.
3
43
Lions
Jeanine Daniels
Damian Marcano
Teddy's return causes tension, forcing Jerome and Louie to negotiate with Skully.
4
44
Revolutions
Tyger Williams
Gary Phillips
Damian Marcano
The LAPD's C.R.A.S.H. Unit raids the Projects; Cissy returns from Cuba.
5
45
The Iliad: Part 1
Sal Calleros
Davia Carter
Kevin Rodney Sullivan
A brutal attack leaves the crew in chaos.
6
46
The Iliad: Part 2
Sal Calleros
Natalia Guled
Kevin Rodney Sullivan
Franklin and Gustavo look for an escape; Teddy is forced to put his trust in an old friend; The man behind the hits is revealed.
7
47
Lying in a Hammock
Leonard Chang
Carl Seaton
Jerome tries to track down Peaches; the Saints crew diverges on what to do next.
8
48
Celebration
Walter Mosley
Katrelle Kindred
The family gathers for Jerome and Louie's wedding and is promptly sent down the rabbit hole.
9
49
Departures
Dave Andron
Karena Evans
Jerome and Louie separate themselves from Franklin.
10
50
Fault Lines
Dave Andron
Alonso Alvarez
Franklin is decimated. Teddy moves to secure his future. The family fractures.
Trailers